Like taste the best ham Bellota or Serrano ham and sliced?
If you are someone you like always having ham at home but you've tired of occupying a place in the kitchen and having to cut. You are of those who pass the ham cut into envelopes.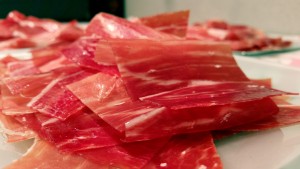 No doubt the freshly cut ham is the best way to eat a good Iberian ham or serrano. But times change and every time we have less space on floors and less time for the art of cutting ham.
Ham cut and packed under vacuum is a good choice for those who like to always have the option of eating this product for dinner or for a pica pica weekend.
In Pernil181 we offer all kinds of ham and shoulder cut into slices.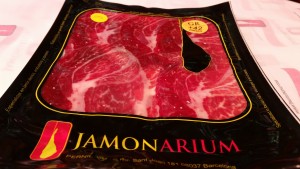 When serving, you only have to open the bag and distribute the ham in plates, can keep up 6 months, provided that the bags do not lose vacuum. Remember to out before consuming, so that it is a room temperature. And if you're traveling, he vacuum packaging is ideal.
Contact us for buy or cured Iberian ham or palette cut and vacuum.
Phone: 93 459 23 36
Address: Passeig Sant Joan 181, Barcelona (near Grace, Sagrada Familia and Joanic).