You can buy Extra Virgin Olive Oil from Más Tarrés (Olis Solé) in our store Barcelona, located in the Paseo de San Juan 181.
The Extra Virgin Olive Oils from Más Tarrés (Olis Solé) come from the area of Camp de Tarragona and they are of type Arbequina.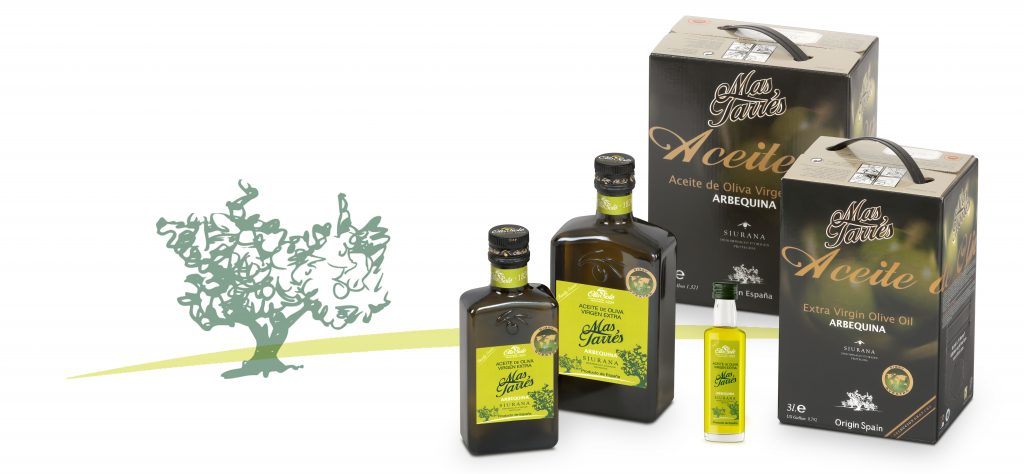 Why buy Extra Virgin Olive Oil Más Tarrés?
The Extra virgin olive oils from Más Tarrés they have the distinctive Protected Designation of Origin (DOP) Siurana. These oils are manufactured in the Camp de Tarragona area. Thanks to the climatic characteristics of the area and the type of soil used to grow the olives, olive oils of such high quality are obtained.
Arbequina-type olive oils are grown mainly between the provinces of Lleida and Tarragona. This type of oil is yellowish in color, slightly greenish and has an almond flavor., sweet and fresh.
If you want to try these exquisite Extra Virgin Olive Oils, buy them in our store in Barcelona. If you have more questions, Contact us.